Dental Implants Stoney Creek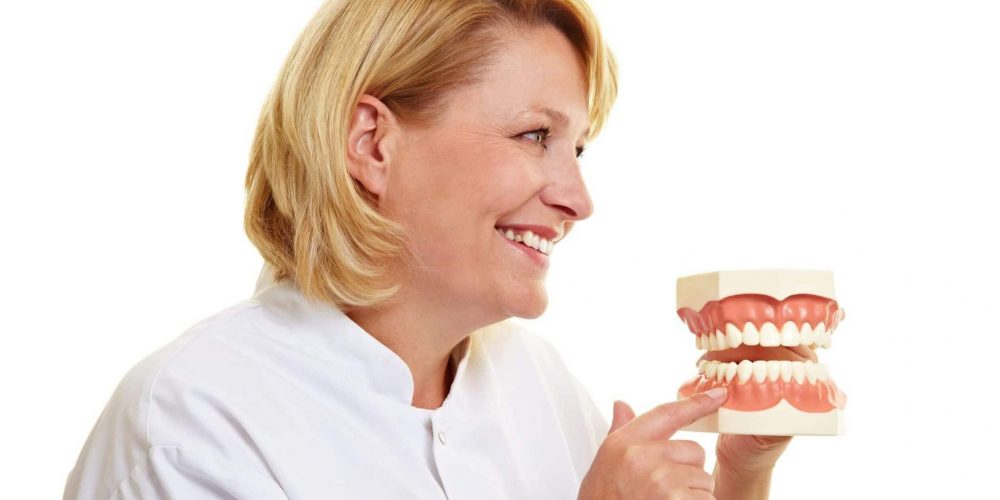 How Do Dental Implants Work?
If you've experienced tooth loss due to various dental issues and are unhappy with the appearance and function of your smile, dental implant treatment may be the right solution for you. Dental implants provide a long-lasting, effective, and permanent solution. If you want to replace missing teeth to achieve a smile that you can feel happy and confident in, let's discuss if the dental implant procedure is the right direction for you.
Missing Teeth Can Negatively Affect Your Oral Health
Missing teeth can cause serious problems besides affecting the appearance of your smile. When you chew and bite, your bone tissue is stimulated. If you have missing teeth, the portion that anchors the teeth isn't stimulated and this leads to jawbone loss.

When your jawbone starts to shrink, this alters the shape of your face like your cheekbones and lips. When you lose teeth, your remaining teeth may drift or loosen and you may experience jaw pain and headaches as well as difficulty chewing and speaking.
Dental Implants In Stoney Creek
Dental implants are made of a titanium screw that will act as your tooth's root and be surgically attached to your jawbone. Once this heals, our dentists will place a custom-made dental crown on top. This will act as your tooth replacement. No one will ever be able to tell the difference as it looks and feels just like a natural tooth.
If this isn't the right treatment plan for you, our dentists will explore implant-supported dentures or bridges with you, dentures, or bone grafts.

Am I A Good Candidate For This Treatment?
The first thing we will need to do is assess whether your jaw bone is strong enough to handle an implant in the first place. We will use x-rays, teeth impressions, and other scans to determine this.
We'll also thoroughly examine the affected area to make sure that a dental implant is the right treatment option for your situation. If we think you are a suitable candidate for a dental implant, we will schedule your surgery right here in our comfortable Stoney Creek dental office.

How Are Dental Implants Placed?
During dental implant procedures, we will inject a local anesthetic into the area. You will be awake for this procedure but you won't feel anything except mild pressure. If you are uncomfortable with this option, you can opt for stronger anesthesia that leaves you unaware of what's happening. Our Stoney Creek dental office staff wants to ensure you're as comfortable as possible during any procedure.
Once the anesthesia has taken effect, we will drill a small hole into your jaw bone just below your gum line. Once the hole is wide enough, we will insert the titanium implant. We stitch the incision up with dissolvable stitches and this finalizes the first part of the procedure. You will be sent home to give the area time to heal.

How Long Does It Take To Heal?
The healing period may take up anywhere from three to six months; enough time for the implant to fuse properly to the bone. However, each patient may experience different heal times and side effects.
Once it is healed, we'll numb the area again with a local anesthetic and make a small incision to expose the implant. We will then place a piece, called an abutment, to connect the implant and the tooth replacement. We will also take an impression of your teeth for your custom-made dental crown. Once your dental crown is ready, the final step is to place it over the abutment and screw it securely into the implant.
Rest Assured Knowing We'll Provide You With Thorough Aftercare Instructions
We will give you instructions on how to care for the dental implant in order to prevent infection and complications. The instructions may include specific recommendations on how to brush or floss and a restricted diet.
You may receive a special mouthwash and pain medication. If you follow our recommendations and practice good oral hygiene, your implant will remain intact for a long time and you won't need to have it replaced.
Schedule Your Next Appointment Today With Our Stoney Creek Dental Clinic
If you are embarrassed by missing teeth, dental implants can help. Plus, dental implants are meant to last a lifetime, meaning you can enjoy a lifetime of a functional smile, and improved jawbone strength. Discuss the possibility of receiving dental implants with our dentist when you book an appointment today. Either give us a call or book your appointment online. Our Stoney Creek dental team will look after all of your dental needs.
Speak to your dentist about this
procedure today.